Welcome to our pool :) | Blocks are being found so quickly the Shares table on Pool page won't update :]
Using your account settings correctly, posted Feb 2, 2020 at 18:43
Since there seems to be confusion on how to use the accounts security system I have written a quick step-by-step guide on how to do it.
Go to your account page (aka Edit Account)

Enter your pin in the section you wish to unlock and click unlock

The system will send you an email with a link click this link and it will take you back to your accounts page where the section will now be unlocked.

Make the changes you require, re-enter your pin and click change.

Done
Always use a real email address that belongs to you or you will be locked out of your account

Check you Spam/Junk mail folders if you don't appear to receive your email. Its normally almost instant.

If you click the unlock or change button without entering your pin after 3 attempts it will lock your account and you will need to contact an admin on IRC to get it unlocked - This can be done through "Contact"
United-Miners Team.
Forced SSL Now Enabled!, posted Jan 25, 2020 at 15:28
Hey,
You may noticed the site now automatically redirect to https now - this is to both ensure the website is nice and secure and to reduce the amount of hacking attempts :).
You will also notice "Edit Your Account" is now blanked out - to change a setting you must first press Unlock (and enter your pin), this will then send you an email with a link that will then allow you to modify settings. Again, this is in your best interest to ensure no coins can go missing etc.
We hope you like the security updates, we think they're real nice :).
United-Miners Team.
Everything is up to date and no shares / coins where lost , posted Jan 21, 2020 at 04:02
It was a bit hectic we had 5  attacks and some front end issues but everything is running smoothly now.
Happy mining :))
Issue found - fixing now, posted Jan 21, 2020 at 02:20
Hey guys,

We had a major issue (YES EVERYTHING WAS STILL RECORDED OK :))

But we've now figured out what the issue is, and we're slowly processing through it!
We'll hopefully be done ASAP and everything will be back to normal.
United-Miners
To repeat the information below: All blocks and shares ARE being recorded. Once we've fixed the issue everything will be updated - INCLUDING your balances :).
Website slowness, posted Jan 21, 2020 at 00:56
Hey,
Just to inform you as well as trying to fix everything, the website is also being DDoS'd, but the protection is kicking in and working so it's not completely down :)
Thanks
United-Miners.
Website Issues, posted Jan 21, 2020 at 00:35
Hey,
We'd just like to update you - yes the frontend is taking a little bit of a hiccup right now - but we're fixing it.
The important part - NO SHARES ARE LOST :)
So please, don't worry.
We are fixing it properly so make take some time for coins to appear, but let me reassure you, they ARE there!
United-Miners.
UPDATE: We're still working on it - finding 500 blocks in around 1-2 minutes has meant the backend jobs that are ran have got into spasms, and don't know what to do with themselves. Rest assured we will get the problem fixed and are working our hardest to do so as quickly as we can.
Please note: All current blocks and shares are STILL being recorded, so do not worry.
ONLY just over 3 hrs to to get ready , posted Jan 20, 2020 at 20:41
Not long now :)
Lunches 11pm GMT
FoxCoin - Pool Registrations Open!, posted Jan 18, 2020 at 23:48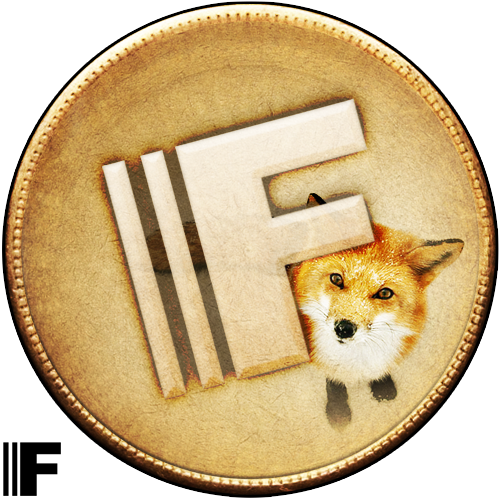 FoxCoin - A fully dynamic cryptocurrency
General Information (Subject to change)
Block Distribution: PoW
Algorithm: Scrypt
Maximum Coins: 1 Billion (1,000,000,000)
Block Retarget: 60 Seconds
Difficulty Retarget: Kimoto Gravity Well

Registrations now open, launch is on:

 20th January 2014
United-Miners Team.